Simplifying Label Design Software & Barcoding
Designer & PowerForms Lineup for Online Purchase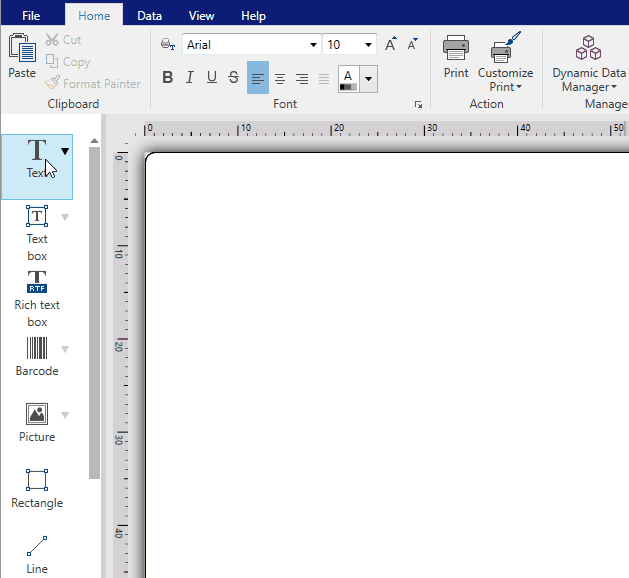 Taking one's product to market and managing operations overall have a magnitude of dynamics. Designing, barcoding and printing labels should not be a source of delay. Loftware NiceLabel's 10 software lineup allows businesses to take the design & printing of labels in-house, where applicable for their operations. This is enabled with a variety of desktop solutions and labeling platform solutions, which SixB Labels, as a value-added partner, is proud both to use and to distribute.
In our online shop here we offer the Designer & PowerForms for direct purchase, while the entire lineup, including the NiceLabel Cloud and LMS versions, are also available for offline purchase, as well as a complimentary consultation to evaluate the right fit for your business.
Highlights such as Designer, which offers quick label and barcode printing without IT help, and PowerForms. which streamlines labeling and improves print productivity, are quite influential for businesses. Determining which of the Designer, PowerForms or even one of the labeling platforms could be the special boost your business needs. SixB Labels is here for you and your business, wherever you are in the decision-making process, with a number of next steps options below:
Compare Designer & PowerForms Features


Ready To Purchase Loftware NiceLabel 10?
If you have all the information you need to complete the purchase, please click through below to view and purchase your applicable version. During your software purchase, there are options for a Service Management Agreement (SMA) for 1 year, 3 years, or for declining it all together. SixB Labels recommends purchasing an SMA.
Want To Try A Free Trial First?
Increasing efficiency in your business isn't always an instantaneous option, and your team wants to take time to explore. Click through below to garner your free trial. Then circle back with our team at hello@sixb.com to complete your purchase and garner a digital key.
Want To Upgrade to NiceLabel 10?
If you already purchased any of the Loftware NiceLabel versions and would like to update to the latest 10 release, please contact our team today at hello@sixb.com to complete your upgrade. SixB recommends moving to NiceLabel 10 and would also be happy to provide a complimentary check-in on your program and help determine better next steps for your business.
However you choose to proceed, we look forward to connecting with you today!