Some good news for companies and consumers looking to use eco-friendly materials in print production — Forest Stewardship Council (FSC)-certified paper and environmentally responsible water-based inks have become readily available and economically viable! In this post, we will look at both the benefits of using water-based instead of solvent-based inks in label printing, and the benefits of choosing FSC-certified paper over conventional paper.
What Is the Difference Between Solvent-Based and Water-Based Inks?
There Is The Health Impact of Solvent-Based Inks:
For many years, it was traditional in the printing industry to employ solvent-based inks. These inks contain higher levels of volatile organic compounds (VOCs), a set of chemicals widely used as ingredients in such household products as paints, varnishes, and waxes, as well as cleaning, disinfectant, cosmetic, degreasing and hobby products. According to the EPA, they are of concern as a source for both indoor and outdoor air pollutants, especially indoors, where they have the potential to impact the health of people exposed adversely.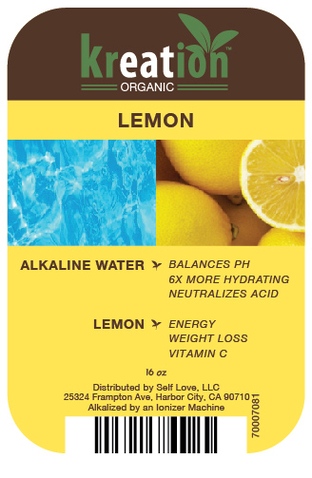 Water-Based Inks Are A Greener Solution:
Increasing environmental awareness has driven the printing industry to consider other ink systems. The desire for eco-friendly labels has created a trend that has posed both challenges and changes to ink and coating technologies. This includes the use of water-based inks, with their higher levels of water and fewer VOCs, making them a greener solution to produce a more environmentally friendly product.
When using water-based inks in flexographic printing, all films and laminated foils — which use a very thin layer of aluminum, laminated to paper — must be treated with coatings that will work with water-based inks. SixB Labels has proven its commitment to the environment by aiming to produce the most eco-friendly labels that we can. We were one of the very first companies to switch over to the use of water-based inks in flexographic label printing. In the early 1980's our company began demanding the type of coatings that will work with water-based inks, so that by the mid-'80's, we were able to stop using solvent-based inks entirely.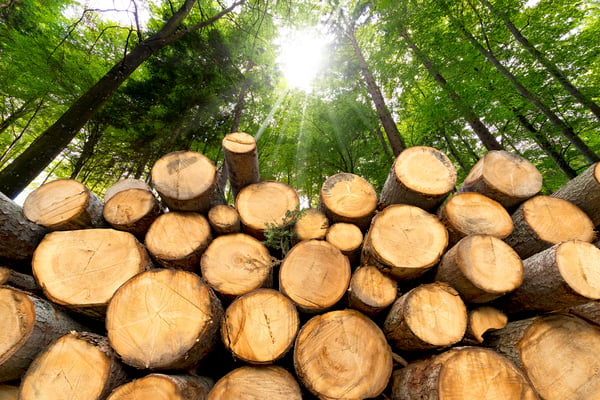 What Is FSC Certification?
The Forest Stewardship Council was founded in 1993 in response to concerns about deforestation and to ultimately reverse that trend. The Council's mission is the global promotion of the sustainable forestry industry. To fulfill that mission, it sets standards for forest products, such as wood and paper. The Council also independently certifies that those standards have been met, and bestows the FSC-certified label
on qualified products. This certification process allows customers the option of choosing products from businesses, including printers and the construction industry, that operate in a manner that is economically viable and yet environmentally friendly and socially responsible.
Why Purchase FSC-Certified Paper Labels from SixB Labels?
All of the white paper products used in our printing at SixB Labels are of FSC-certified paper, which is something good to be aware of for environmentally conscious clients! If you want to help maintain the environment, but your project requires the surface of your labels to have a smooth, uniform, professional look, you have the choice of using FSC-certified paper rather than rougher-textured recycled paper to produce your labels.
What are the Applications of FSC-Certified Paper for Label Projects?
FSC-certified paper can be used in printing for a wide variety of indoor, paper-based label applications, and will adhere successfully to both flat and curved surfaces. These include:
What are the Environmental Benefits of FSC-Certified Paper?
According to figures from the FSC, in the United States, of the 100 million tons of paper consumed annually, only 35 percent consists of recycled paper; most paper is made out of trees harvested from timber forests. FSC-certified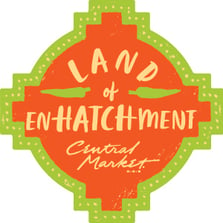 paper is occasionally recycled material but made mainly from virgin tree fiber. The wood pulp used in making this certified paper is sourced from forests managed in an eco-friendly manner, one that protects water quality and avoids the use of hazardous chemicals.
The fact that a number of paper manufacturers source from wood suppliers willing to protect habitat, plant more trees than they harvest, prevent pollution, and avoid displacing indigenous peoples and harming wildlife has a real impact on forest sustainability. Although the term "sustainable" can be vague (like "organic" or "natural"), to bear the FSC-certified label, producers of paper products must meet a set of strict standards, focusing on the scale and intensity of logging, operations for renewal, and the management of forest health. Our use of FSC-certified paper here at SixB Labels means that we can proudly refer to ourselves as eco-friendly label manufacturers.
What FSC-Certified Paper Products are Available?
You can purchase a wide variety of products made from FSC-certified paper — everything from tissue paper to letterhead, copy paper and envelopes, as well as blank and printed labels. Although certified paper can increase your printing costs, it does not necessarily cost more. Many FSC-certified paper products are comparable in cost to those products that come from forests that are not sustainably managed. Visit the Forest Stewardship Council website, www.FSCUS.org, to learn more about their programs.
Why Pay More for Eco-Friendly Labels?
The good news is, you don't have to! So you can keep an eye on your budget while you help to preserve the environment. All of the face stock used at SixB used to manufacture labels, from litho, to semi-gloss, to high-gloss, to thermal transfer, to laser/inkjet paper, is made from FSC-certified paper, and costs the same as standard paper.
If you are looking to work with an environmentally conscious printer for some eco-friendly labels, we are waiting to speak with you about your latest project!
Save Time - Email Us Directly With Your Label Questions:
See Related: