Cold foiling, also known as cold foil stamping, finds its place as an indoor, decorative accent. Unlike the choice of metallic labels that might be suitable as asset tags, for example, or be used outdoors, cold foiling is designed to enhance marketing efforts via its visual effects. A sparkling and colorful approach to labeling can increase visual impact and thus consumer interest. Thus cold foiling lends itself to packaging, products, correspondence, marketing materials, and publications.
The following are six points to consider if your goal is to create superlative cold foil labels.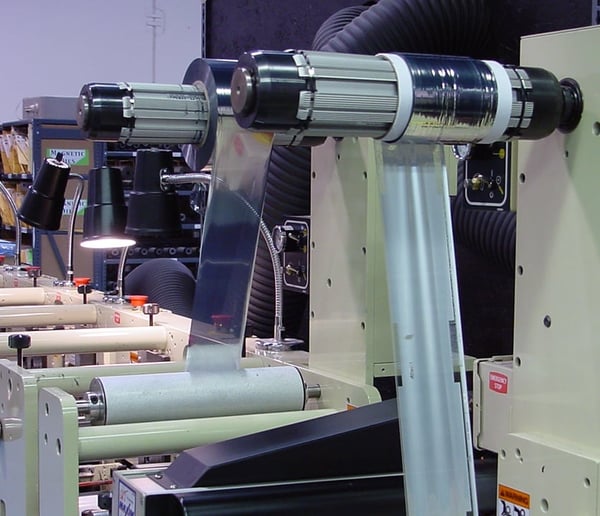 Point 1: Understanding the Cold Foiling Process
The process of producing cold-foiled labels involves applying metallic foil onto various materials to add to the appearance of the final product. It utilizes a type of glue that can be cured by exposure to U.V. light. Compared to hot foil, the U.V. curable foil for the cold-foiling process consists of a single thin, semi-transparent layer – it must be thin so that the light can penetrate it.
Using a standard Cyrel® printing plate, this U.V. curable adhesive is printed onto a substrate, producing an image. Then the cold foil adhesive is applied and cured with U.V. light, which renders the adhesive tacky. The foil is spooled out and nipped onto the substrate, and sticks to the adhesive, creating a foil surface. The process is cost-saving because, just as with ink, it is applied on a press, which spares the expense of creating a hot-stamping die for the project. After printing, the foil surface may be varnished or laminated for durability.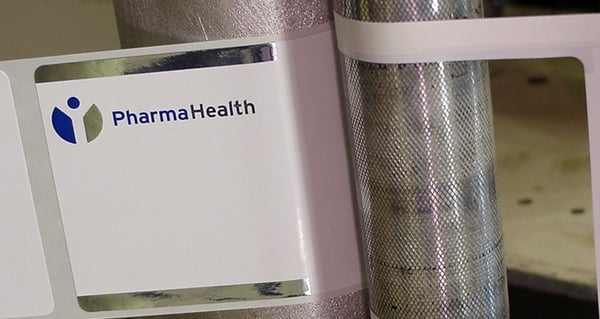 Point 2: Knowing When to Choose Cold Foiling
While hot foil can be a good choice for rough or textured surfaces, the cold foil must be applied to a label surface that is completely smooth, because it has to lay absolutely flat once applied. However, cold foil can be applied more precisely, with a higher resolution, and over a larger area than is possible with the hot foil technique.
Cold foil printing is not a replacement or substitute for hot foil. Instead, it is a versatile approach that allows foiling to be used for additional markets and applications. Sometimes jobs with a smaller amount of foiling on the entire label may be better suited for a hot press. However, for a project that requires merely touches of reflective surfaces, such as small dots or circles, or thin lines of foil that must be applied to a larger area, the best choice will be the cold foiling technique.
Point 3: Understanding the Benefits of Cold-Foiled Labels
Cold foiling is a fast, cost-saving production method that can work in conjunction with most other printing techniques. An inline process using a standard printing plate and normal press speeds, cold foil printing permits label production with a quicker turnaround than hot foil stamping, due to a faster setup with no need for up-front die production or tooling, which cuts down on production time. In addition, the foil printing time for the adhesive is
Cold Foil Colors Similar To Hot Foil
just as rapid as printing when using regular ink, since the U.V. light to dry the glue is inline on the press. Also, the foil-save features that come with certain equipment make the process more economical. It is equally efficient for short and longer-run projects and permits registration control with the inline applications.
Cold foil printing was created to produce some of the same effects as created with hot foil stamping, and it offers many of the same benefits. Typical colors include such metallics as bright or dull silver, as well as gold in tones that range from yellow to brass and coppery finishes. Cold foiling can sometimes allow for additional colors in a range of shades since the ink color is applied after the foil is on the surface. However, this process can prove challenging. The additional ink can only be applied successfully when the label surface is completely non-absorptive, such as with certain films. Otherwise, the ink will soak into the surface and fail to tint the foiled portion of the label.
…
…
…
…
…
…
…
…
…
…
…
…
…
…
…
…
…
…
…
…
…
…
…
…
…
…
…
…
…
…
…
…
…
…
…
…
…
…
…
…
…
…
…
…
…
…
…
…
…
…
…
…
…
…
…
…
…
…
…
…
…
…
…
…
…
…
…
…
Point 4: Leveraging the Impact of Cold Foiling in the Marketplace
The flash and dash of foil create a strong, immediate visual impact so that the visibility of labels produced via cold-foiling constitutes a powerful marketing technique. In a highly competitive, visually saturated marketplace, what better strategy is there than to become as visually appealing as possible? There is research that shows that the accent of foiling on labels increases their visibility in such a way that consumers track them visually and gaze at them longer, which helps to promote sales for both products and services.
Point 5: The Use of Cold Foiling for Product Labels
Health and Beauty Labeling:
Often just the right touch of foil detailing lends itself to health and beauty product labels, especially in the cosmetics arena, such as on packaging for product lines of soap, body wash, or shampoo. Packaging for these projects is most successful when it conveys messages of cleanliness and purity. Shades of blue are often an excellent color choice for labels and packaging because of associations with the cool, cleansing effects of water, and flashes of silver on a cold-foiled label help to set off the visual.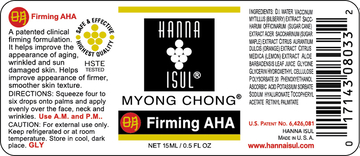 Gold Cold Foil Accents
In addition, cosmeceutical labeling should seek to convey calming and restful qualities and healing to the mind of the consumer. The positive and restful associations with grass and trees and nature, in general, help to draw consumers to packaging and visual advertising featuring the color green. A choice of either clear or white on a label also conveys a message of freshness, purity, and cleanliness, and just a touch of reflective silver from cold foiling sets off these cool, calm colors.

Prism Foil Accents
Food Labeling:
The use of cold foiling is an effective approach when producing food product labels, and a particularly good choice for labeling higher-end products because the addition of details with exceptionally visible finishes offers a sparkling and prestigious look and is an effective way to enhance the appearance of quality in products. Think of labels for imported foods – some examples might be olives, olive oil, figs, or dates.
In addition, cold foiled labels are the perfect choice to apply to jars, clear containers, or sacks of prepared gourmet treats with higher price points–a cold foiled label is a great way to convey the luxury of these food items. Good examples might be products sold at open-air farmers' markets or holiday markets that are often individually wrapped or packaged – cookies, brownies, and other sweets or dessert items, as well as homemade or hand-crafted dips, spreads, and condiments. The flash of a cold-foiled label helps to promote the visibility of these foodstuffs.
Wine and Spirit Bottle Labeling:
Cold foiling for wine and spirit bottle labels can be a cost-effective alternative that provides a lot of the visual panache of hot stamping. While hot foil is the choice of labeling onto estate paper or other rough-textured surfaces, or for any label that requires a slightly elevated surface and/or embossing, on a bottle label with a smooth surface, cold foil can be just the right affordable approach to lend a scintillating appearance and a suggestion of quality.
Holiday Themed Labeling:
Metallic glints and brilliant colors possibly with cold foiling lend themselves to holiday-themed packaging and product labels. Good examples of the right place for cold-foiled product labels might be on a label using bits of cold-foiled gold. The look of gold signifies luxury and is a great way to show off higher-end candies intended as holiday gifts, or the packaging for a holiday-themed fruit basket. Fall harvest colors work well with gold foil labels, and silver foil labels pair perfectly with packaging using such holiday colors as red and green.
Point 6: Using Cold-Foiled Labels for Commemorative Pieces
Cold foil can also be the perfect choice for an anniversary seal. The foiled design helps to make the label look more elevated and hence more memorable, effectively communicating the milestones of a product, a company, an individual, or an organization. This conveys the right impression to customers, employees, and business associates alike. The prestigious look of a cold foiled label is suitable for any commemorative piece.
Are you thinking of starting a cold-foiled label project? The best part of working with our company is the resources we can offer you – of knowledge and expertise, equipment and materials – to ensure that you come away with a successful project. If you want to create a label with metallic effects, whether cold or hot foiled, we can always take the best approach your budget will allow. We invite you to contact SixB Labels today and explore with us how we can help you make your ideas a reality!
Let us know if we can help with your next foil label project!
See Related: