All of us observe a variety of holiday traditions, choosing different ways to mark the end of the current year and the beginning of the new. Here at SixB Labels, we want to take this opportunity to share our heartfelt best wishes with our customers and greater community for a joyous Holiday Season and a bright and bountiful New Year.
In lieu of sending a traditional card, we made a donation to the United Way to help with the Thomas Fire relief efforts that will continue beyond the Holidays. We also made a little video sharing our Happy Holidays wishes below, and invite you to take a look.
Note: Our offices will be closed on Christmas Day, Monday, December 25, 2017 and New Year's Day, Monday, January 1, 2018. Feel free to contact our offices in the meantime, or by email over the holiday closures.
May all of you enjoy in peace and comfort the abundance of good things the season has to offer, along with the anticipation of wonderful things to come.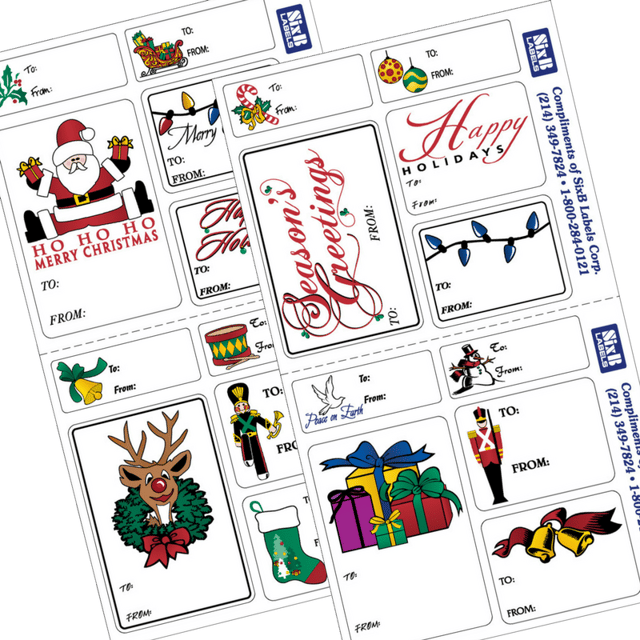 SixB Labels' Happy Holidays Labels By The Sheet For Gift Tagging