This blog post was originally published on March 1, 2016 in Packaging World as an Article By Pat Reynolds, VP Editor
SixB Labels Corp. is a label converter with an aversion to imposing minimum-order quantities on its customers.
That makes the Dallas-based firm an obvious candidate for a digital press, since one of the most fundamental value propositions of such presses is short-run/quick turnaround capabilities. SixB now has those capabilities since it installed an Epson SurePress L 4033AW digital press.
Among its customers is fast-growing craft brewer Deep Ellum in Dallas, TX. Deep Ellum does its share of 12-oz aluminum cans; these arrive pre-printed, so digitally printed labels are not a part of the picture. But Deep Ellum also specializes in filling 22-oz glass bottles with a number of limited-release beers. With such beers, short runs are the order of the day, which makes them especially suitable for digitally printed labels.
"We've been looking for the right digital press for a long time," says Fari Bakhshian, SixB President. "We preferred ink-jet all along, but we also had to decide between UV-cured inks and inks that are dried by heat."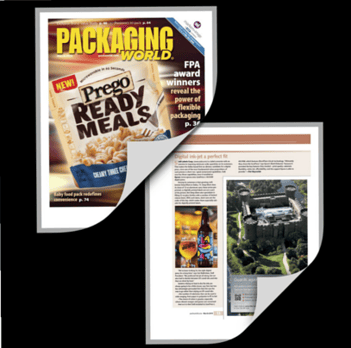 Systems relying on heat to dry the inks are always going to be a little slower, says Fari, but two key advantages persuaded him that this was the way to go, rather than relying on UV-cured inks:
• The number of substrates that can be used is wide ranging, from paper to polyester to PP to foil
• The choice of colors is greater, especially where vibrant oranges and greens are concerned
And so it is that SixB installed its SurePress L 4033AW, which features MicroPiezo ink-jet technology. "Ultimately they chose the SurePress," says Epson's Mark Elsbernd, "because it provided the key features they needed—print quality, substrate flexibility, white ink, affordability, and the support Epson is able to provide."
— Pat Reynolds, VP Editor
See Related: