For anyone who wants to create a new custom packaging label, there are certain steps to take to ensure that the label will be effective.
What are the Benefits of Custom Packaging Labels?
Custom packaging labels have a huge range of benefits, but there are certain steps to take to ensure that the label you use will be effective and fit for your purpose.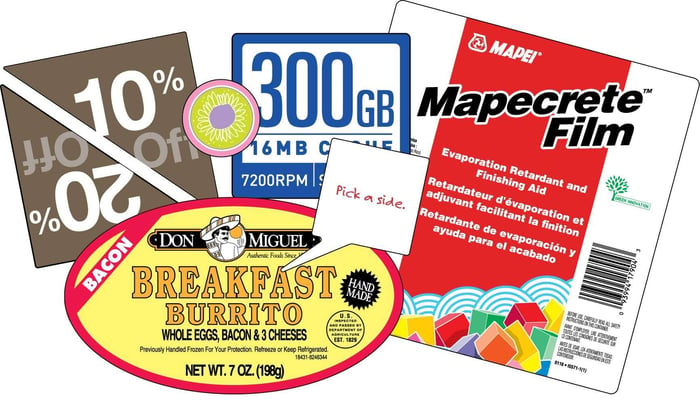 The most important step when choosing a custom label is to decide what tasks the label needs to accomplish. So what are some of the purposes of a packaging label? They could include the following:
Transmitting information,

this can include directions, both in text and symbols, on how to use the product, as well as how to transport, recycle or dispose of the product and its external packaging
Meeting government or other regulatory requirements, since food, medical, pharmaceutical and chemical products, for example, may be required to display certain types of information, such as safety warnings or expiry/best-before dates
Tracking and tracing the movement of goods through the use of barcoding, including numbering such as serial numbers or lot numbers on certain products
Marketing

to potential buyers via the use of graphic and physical designs for labels, such as brand ID
Security, such as authentication seals and security labeling to help prevent pilferage or tampering
Taking all of these tasks into consideration, here are some questions you might want to ask yourself to help you produce the best and most effective custom packaging label your budget will allow.
What is the Best Material for a Customized Packaging Label?
Custom packaging labels are often subjected to stress and damage when the product itself is being shipped.
This can result in smudges, scratches and stains if you're not using the right label. In order to optimize its performance, it is important to ensure that the label you choose will be sturdy enough to withstand this additional stress, and able to maintain a sufficient type and image quality so that the information on the label is legible throughout the shipping process.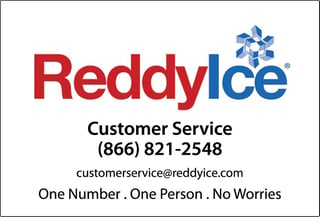 The majority of custom labels for packaging can be printed on paper, which may be the most cost-effective choice for large label runs, especially for shipping labels or any labels that fill temporary functions and are designed with a short shelf life. For labels that do not need to be waterproof, self adhesive white paper, ranging from matte through gloss to high-gloss, can all be very effective options. In addition, matte and gloss paper can be written on with ballpoint pen or permanent ink marking. While not suitable for writing or marking, high-gloss paper can have added UV-resistance if necessary.
Packaging labels can also be printed on self-adhesive waterproof vinyl. Although this material is not suitable for writing, its water resistance makes it a desirable choice for indoor/outdoor applications. BOPP material, which is polypropylene, will also be water-and oil-resistant.


For a food packaging label, there are several factors that will need to be considered when choosing the best label materials. The product might need to be kept in a freezer, or under very hot conditions. Warehouse storage of the package for more than a few months, and rougher-than-normal shipping and handling should also factor into your choice of label materials. And of course, cost is a very significant consideration. For these reasons, although semi-gloss or gloss paper will often be the most appropriate option, PET film, vinyl, polypropylene, and PVC — all of which can be die cut as necessary — may be the best material choices.
How to Design a Custom Packaging Label?
How a customized label for packaging is designed will play a vital role in helping to sell products and services, as well as promote businesses and ideas. Amidst so much competition, it can prove a challenge to get consumers to notice products, and labels, especially those that are custom-designed , are just one of the methods businesses successfully can employ to capture the attention of shoppers.
The graphic design elements of labels can encourage potential buyers to purchase a product through visual appeal. Label imagery and colors go a long way to promote the perception of quality and to establish brand identity. Since a package, whether plain or more eye-catching, is best set off with an attractive label, it is vital to create an appealing design and to use the best-looking materials possible within the available budget.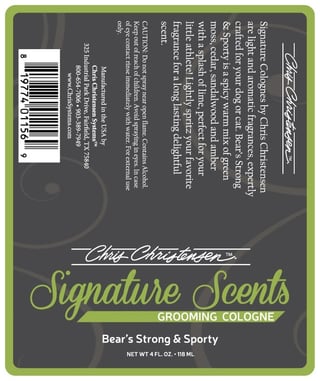 The use of colors in labeling, for example, can affect consumer attitudes towards the packaged product and influence sales. The sense of urgency associated with red might help to sell clearance items, or the cheerfulness of orange or optimism of yellow might create warm associations which encourage consumers to look, touch and become attached to a product. Blue connotes peacefulness and calm, and a sense that an item can be trusted, while green's message is one of health, tranquility and power, which can also make a packaged product seem more desirable.
The choice of label shapes influences consumer perceptions as well. Square and rectangular shapes are normally seen as strong, traditional and reliable, while triangles are more dynamic and invoke change and newness. Circular and oval shapes tend to represent union, community and friendship, while special shapes, such as confident, expansive sunbursts or delicate, feminine floral designs, each have a unique story to tell. All designers of custom labels should take these factors into account when possible if the package label is destined for a retail environment
However, for those labels that are being custom designed for external packaging, other factors must come into play, such as the rigors of shipping and warehousing, or the risks of exposure to UV light or extreme temperatures, so it is vital to consider the most important tasks for the particular label. Labels must be designed to be functional as well as esthetically pleasing. The size and material of the container or package (such as plastic, cardboard, wood or metal) as well as the appearance, must be considered when designing a custom label for external packaging.
How to Print Packaging Labels
The most typical printing processes for packaging labels are:
Flexography: a form of rotary printing process using a flexible relief plate with raised images. Flexography allows for variable repeat lengths and employs a wide variety of inks.

It can be used to print on any type of substrate, such as the non-porous substrates typically found in food packaging, as well as plastic surfaces, metallic films, paper and cellophane. These factors make

it the most versatile printing process available.
HD Digital printing, a very fast-growing printing technique, offers a flexible and relatively low-cost approach to package label printing. Good for creating precise images, it works by transferring a digital image from such devices as a smartphone, computer or digital camera directly onto a variety of media, using a large-format and/or high-volume inkjet or laser printer. Since it does not require a plate, and provides accuracy and high performance, this technology can realize cost savings over time.
Thermal Direct printing is the perfect, cost-effective solution for labels designed primarily for short-term, indoor use, especially with high-volume runs. It is typically used for commercial shipping applications or in retail settings, e.g., on meat wrappers. This printing technology does not require a ribbon. Instead, heat is applied to a smooth, bright-white paper. This material has been chemically coated to make it thermally sensitive and as the heat is applied to the surface, images are created, always in black print. These labels offer superior resistance to chemical damage.
Thermal Transfer printing is an ideal approach when a longer-lasting package label is needed. This printing method uses a wax or resin ribbon and can print in black or a single color, on both paper and synthetic surfaces. A thermal print head generates heat energy that transfers ink from a ribbon onto the facestock of the label. This economical solution provides high print quality for a durable, long-lasting image. Thermal transfer printing is suitable for various applications, including inventory control, such as barcode label printing; subsidiary risk labels; and standard and fragile shipping labels.
What Symbols Should be Used on Custom Packaging Labels?
A number of symbols must be routinely used on packaging labels. They may address how goods being transported should be handled, e.g., "This Way Up," "Fragile Material," or "Keep Away from Water." In addition, symbols on packaging labels help to ensure that businesses comply with regulations put into place for the health and safety of consumers and transporters. Some of these symbols are referenced in the ASTM D5445 "Standard Practice for Pictorial Markings for Handling Goods" and the ISO 780 "Pictorial Marking for Handling of Goods."
Symbols for consumer packaging may need to show product certifications, e.g., FCC (Federal Communications Commission) as well as trademarks and proofs of purchase. Some symbols address consumer rights and safety, such as UL (Underwriters Laboratory) markings, or those for EU (European Union ) weights and measures. Symbols often have to convey environmental and recycling information, such as the recycling symbol or the "Green Dot." Food packaging labels are required to show food contact material symbols.
If packages will contain hazardous materials or dangerous goods, their labels must comply with all regulatory requirements, which can vary according to UN (United Nations), country, and specific carrier, and also meet specifications for HMR (Hazardous Materials Regulations). Furthermore, materials must be labeled so that they are:
Accurately described, e.g., flammable liquid, phosphoric acid solution, copper cyanide
Assigned their proper symbols, ID numbers, label codes, and markers for any special provisions
Notated for any exceptions and

whether package contents are being shipped in bulk or as separate items

In compliance with any quantity limitations, depending on whether the shipment is being transported by passenger aircraft, cargo aircraft, or rail
Both primary and subsidiary labels must display their division number or their hazard class, e.g., inhalation hazard, poison, or flammable liquid, on each label. Label specifications for hazard labels include design, size and color. In addition, when packages are being shipped by cargo aircraft, their labels must be rectangular and display the caption "DANGER."
There are also rules governing the placement of hazardous material labels on packaging. They must be placed on a surface other than the bottom of the package, near the proper shipping name, and affixed to a tag. Primary and subsidiary labels have to be displayed within six inches of each other, be clearly visible and placed on a contrasting background. For more information, http://hazmat.dot.gov.
Do I Need a Barcodes on my Packaging Label?
Barcodes on packages help businesses and organizations manage their inventory levels through the use of automated systems. Getting non-perishable goods effectively tracked and stocked, and moving perishable goods quickly through the supply chain, enhances efficiencies and saves costs, so it is important to ensure that barcodes are easy to read and will scan reliably.
Although barcodes once required a specially designed scanner, they are now one-and two-dimensional, produced in a wide range of designs and a variety of shapes and sizes. In addition, many are readable by such devices as mobile phones.
For inventory control and checkout in a retail sales environment, the most familiar barcode is the Universal Product Code. This consists of two parts: the barcode and the 12-digit UPC number. The first six numbers of the barcode are the manufacturers' ID, and the next five digits are the item number. The sequence ends with a check digit number, which allows the scanner to determine if the code was correctly scanned.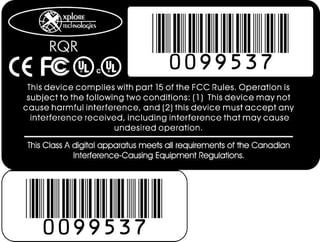 For shipping container labeling, barcodes are part of the technology that helps business to ship containers throughout the distribution channel, allowing for the automated input of identification codes and other data. These include UPC and EAN items, as well as the SCC-14, which is the UPC shipping container code, as well as the SSCC-18, the Serial Shipping Container Codes. The Interleaved 2 of 5 is also a barcode placed on package labels to facilitate shipping and warehousing of inventory and assets.
While linear barcodes are designed for text-based information, 2-D or similar matrix barcodes can provide not only pricing, quantities, location and origin of the package, but a range of additional content, such as images, web addresses and videos.
How Can I Make my Packaging Labels Secure?
Labels for external packaging can be custom designed to enhance security in order to help protect against theft or counterfeiting of items during shipment or storage. They can accomplish this by identifying label tampering with a variety of formats.
For example, one security strategy that can be employed with customized packaging labels is to design a tamper resistant label that will immediately split apart if anyone attempts to remove it. A variation of this approach is a tamper evident warranty label which will leave a printed residue behind when removed from the surface of a package or container, indicating "VOID," or some variation, such as "VOID IF REMOVED."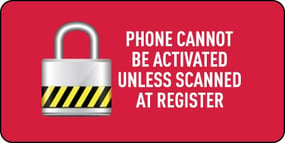 Tamper evident labels may also be produced so that they not only show a "VOID" message when removal is attempted, but also fragment in a way that makes it impossible to reseal or reuse them. Additionally, some labels are deisgned to leave a pattern, such as a checkerboard image, when tampered with. To faciliate tracking as well, packaging labels that are custom designed to enhance the security of boxes, containers and other assets may also have consecutive numbering added to them.
Let us know if we can help you with a custom project for your packaging labels!
See Related: