In 2020, as part of SixB Labels' focus on Simplifying Labeling for our clients, we developed and published a white paper on the proposed Food and Drug Administration (FDA) nutrition label revisions.
Why Is the FDA Making Changes to Nutrition Labels?
When they were surveyed, most Americans stated that they use the nutrition facts label on food products to make better shopping choices. Given that information, and armed with the latest, science-driven data on nutrition and health outcomes, the FDA spent more than two years working on updated guidelines for food labels, so that these changes have been in the works for quite some time.
Initially, the final rule on label changes, both in format and required information on the nutritional content of packaged foods and beverages, went into effect on July 26, 2016. The compliance date of the rule was set for July 26, 2018, for food manufacturers with revenues over $10 million, and July 26, 2019, for those making less than that amount. These changes were meant to incorporate the latest information from nutrition science, in accordance with the new 2015-2020 Dietary Guidelines for Americans and the newest Institute of Medicine recommendations.
What Happened to These Changes?
Although these label changes based on revised regulations were originally supposed to be all completed by mid-2019, based on a company's revenues, circumstances changed. Under the former U.S. Administration, the FDA placed the planned revisions to labeling regulations on indefinite hold.
Now, as a new Administration is being ushered in, the planned regulatory changes are live again and are going into effect. This signals the first substantial change in the regulations governing nutrition labeling in 20 years. We hope the accompanying downloadable white paper will serve as a valuable resource for food manufacturers and packagers, helping them to reevaluate their nutrition labeling in light of these new requirements.
Hopefully, the format changes to FDA food labels in 2021, such as calories shown in larger, bolder print, and an emphasis on different vitamins and nutrients than those found on older labels, will make it easier for consumers to access the information. This would meet the FDA's goal of helping them to make the right food choices for themselves and their families.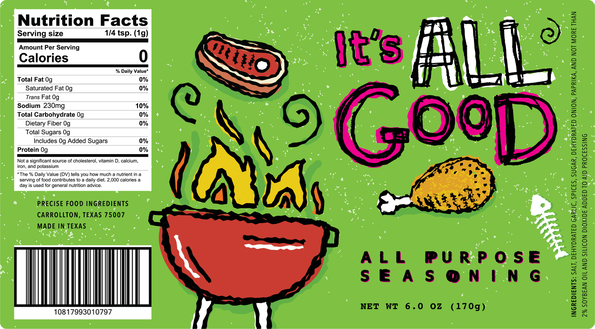 Custom Food Label
Changes in the following areas impact both the visual format and the nutritional information:
Principal Display Panel (PDP)

contents

Nutrition Facts

placement on the label

Preferred Type Size

requirements

Net Weight/Net Contents

format and expression

Nutrition Panel

contents

Nutrition Facts

presentation for serving sizes and calories

Qualified Health Claims

requirements

Exceptions

to these guidelines all the while
For more details on the proposed FDA guidelines for changes to food labels in 2021, download the white paper today!