We are beyond happy to announce our latest digital marketing platform and site for SixB Labels. Like much of our story, this new age includes a more customer-centric web site, as well as blog and email marketing content customized to the wants of individuals and our markets. Thank you in advance for taking this journey with us!

Take a look at our site home pages through the years.
2009 Home Page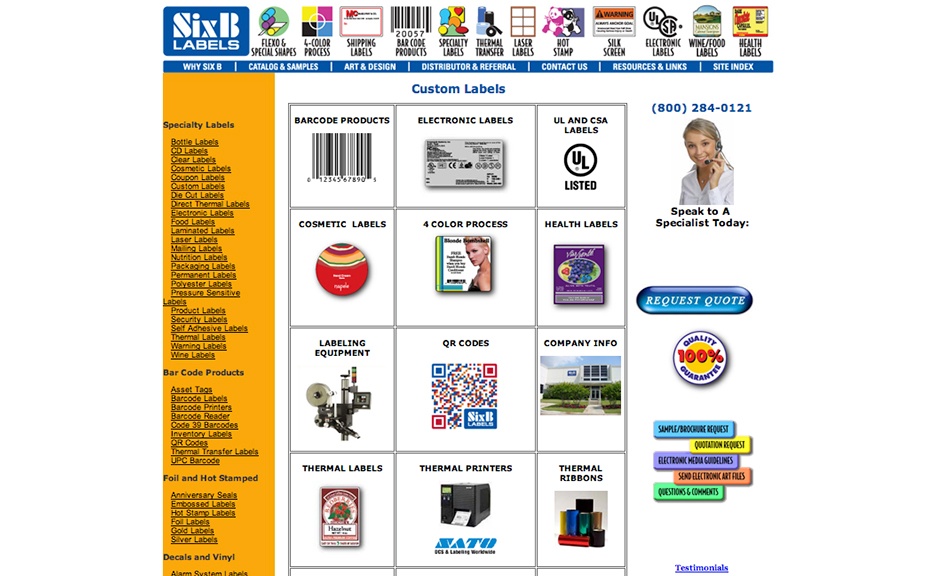 2015 Home Page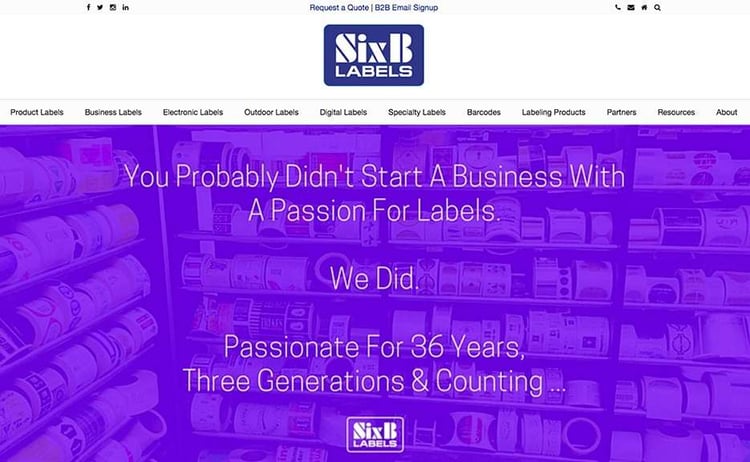 2016 Home Page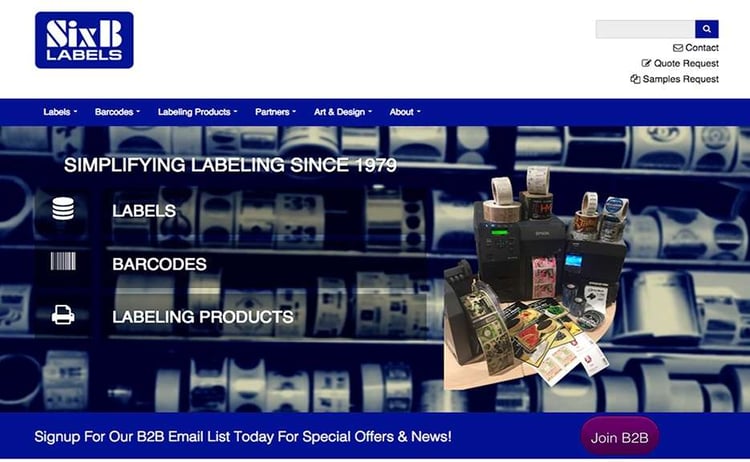 SixB is a family, fostered by the Bakhshians, growing as a community of employees, customers and partners. As one of "The Baks", with all humility, it is pretty wild to see SixB's various accomplishments so far in its thirty-something years. And we're still adding on the years, developing new technologies and opportunities with our Customers and Partners.
Along with my sister Shayda and cousin Jon, we are a part of the family's third generation, onboard to flourish the business ever more. Literally and symbolically, we are active in the company's digital efforts that make up SixB's third generation printing technology focus. At the same time, we hold close our roots in flexography, foil stamping, embossing, silkscreen and thermal printing.
The Simplifying Labeling Blog, and the site as a whole, is meant to capture the SixB reserve of Labels, Barcodes and Labeling Products, yet remain your complete single source, bringing ease to the labeling process.
So don't delay: connect with us now, click through below to ask a question! All the while, stay tuned for more to come from the SixB Third Generation!
See Related: