Fizzy as a cascade of sparkling pink Champagne, buoyant as the pink balloons some might choose for a little girl's birthday party, the latest news has been full of the resounding success of Warner Brother's Barbie movie. With global ticket sales, it is rapidly on track to gross a billion dollars. Of course, the film has a built-in audience of women, and people of all genders, who loved the Mattel toy as children. And much of that audience was hungry for cinematic fare that catered to their tastes after a steady diet of action/superhero franchise movies. But a really important factor had to be the creative marketing campaign that saturated the media, eight months in the making, and the visuals that made it so potent.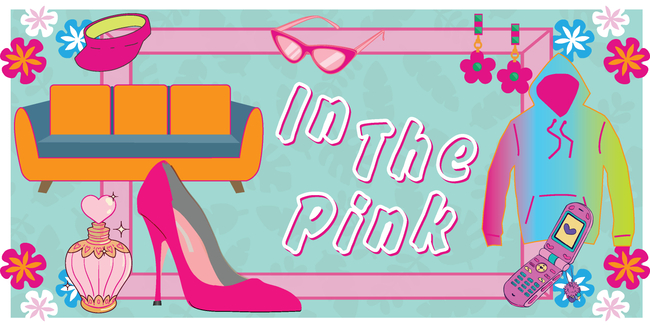 In addition, Warner Brothers spent around as much ($150 million) on the movie's marketing campaign as they did on the production costs, which certainly didn't hurt. And that money was well spent, and has clearly paid off in ticket sales. Those record-shattering box office receipts should come as no surprise to those who understand the true power of brand marketing that makes good use of strong, easily recognizable design cues — shapes, textures, the play of light (such as sparkle and shine) and above all, color. Color to spare, in this case.
Anyone paying attention during the build-up to the film's release will have seen the brand partnerships and product tie-ins that dotted the marketing landscape. Clothing and accessories retailers, including Bloomingdale, Gap, Aldo, and Crocs, carried Barbie-branded items. Various retailers and places of business featured in-store pop-ups selling Barbie-themed products, such as limited-edition collections including pink denim jackets, retro-styled sunglasses with hot pink square frames, and cosmetics in pink containers. Airbnb even opened up a live, three-story, shockingly pink Malibu Barbie Dream House with a pool, slide and roller rink.
These pop-ups have employed clever marketing devices. A Dallas, Texas area bar did a temporary name change to BAR-bie and brought a hot-pink Barbie pool slide indoors. High-end retailers installed life-sized Barbie Boxes and featured Barbie wall graphics and decorations including logos, paint and tapestries. The eye-popping aesthetics of the Barbie movie's set design, props, and costumes easily cuts across a large swath of products. Home goods such as pillows and candles, sporting equipment, apparel, cosmetics, and drink/dining offerings all lend themselves readily to Barbie branding.
What Is the Color of Fun?
All of this Barbie-saturated visual marketing pushed the movie into consumer consciousness just as much as the tease- trailers in the theaters. What made these Mattel affiliations and Barbie product tie-ins such a dream scenario for retailers is that the retro Barbie visuals span decades of design trends, from 50's convertibles to 70's disco and 80's hairstyles, communicating to a wide audience and catering to a variety of tastes.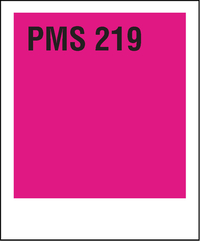 The single motif that ties them all together is undoubtedly the hot, tropical, saturated colors, chief among them Barbie pink, a brilliant, magenta-tinged shade (Pantone 219 C) that will leave your retinas vibrating. It is usually paired with equally intense shades of blue and orange, for an unmistakable brand signature, broadcasting the themes of fun, excitement, and nostalgia. You take one look, and you know it's BARBIE.
Just Why Is a Picture Worth a Thousand Words – Especially Now?
So it bears considering — what exactly does the old saying, "A picture is worth a thousand words" really mean for printers in general, and especially label producers — particularly in our modern, visually-oriented culture?
The increasing prevalence of digital technology has greatly diminished the significance of purely text-based communications, while amplifying the impact of video, photography, and digital art, especially in advertising. Current consumers, able to read visuals with an exceptionally keen eye, are far better at parsing their meanings. Just a brief glance at the logo on a label or a poster lets the average consumer immediately garner multiple messages from colors, contrast, shape, size, the overall aesthetics of the fonts employed, and other design elements.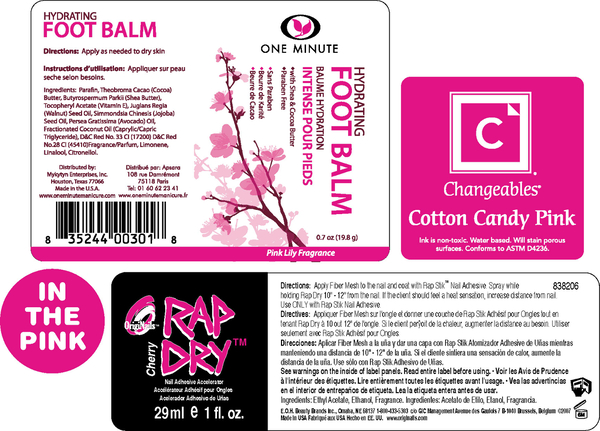 What Does This Mean for Your Logo/Design Issues?
This provides plenty of food for thought to a company wishing to develop a logo (see our blog post on this topic for ideas) or design a label. It demonstrates why it is so important to consider how best to translate the essence of a product or service into a strong visual. And while text will always play a role, the color, shine, line weight, shape of the logo and shape of the label will all remain key. So it becomes vitally important to establish just what you want your potential customer to know about the great product or service you want them to buy, and how best to communicate it. In the ideal scenario, they can get a good idea just by looking at your label.
Reach Out to Us
We are an ideal source for help in turning your designs and ideas into label reality. We can help you with your choice of materials, finishes, typeface, colors, and many other details to translate your ideas into the perfect label. If you are considering a label project, feel free to rely on our over 40 years of industry expertise.
Save Time - Email Us Directly With Your Logo Label Questions: